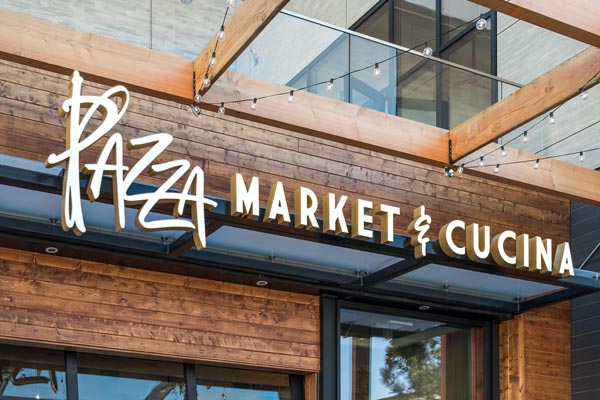 WE ARE "PAZZA"
"ma cos' è Pazza?"
Birthed from a generational love for Italian Cuisine, Pazza Market & Cucina, originated during the pandemic, from a "Crazy" idea.
What was that "Crazy" idea?
To create an unparalleled experience combining a restaurant and marketplace where patrons could take advantage of delicious authentic Italian fare while dining on site, ordering food to go, in addition to, purchasing groceries and fine wines to enhance their shopping experience. All in one unique indoor-outdoor charming setting.
AUTHENTIC ITALIAN EXPERIENCE
Bring home Italian chef Patrick Money's fresh handcrafted pastas, and homemade sauces or pure authentic Italian extra virgin olive oil, meats, and cheeses from our market and impress guests at your next dinner party. Enjoy grab-and-go options, all made in-house, for a quick lunch, and take home a tray of lasagnas and a bottle of all-natural, biodynamic, and organic wine that isn't available at regular retailers to enjoy with your family and friends.
We want to give you a truly unique experience of enjoying great Italian cuisine. And with our specialty market, you can even take home shelf-stable supplies to create your own recipes and meals. Life is sharing and we want to share with you!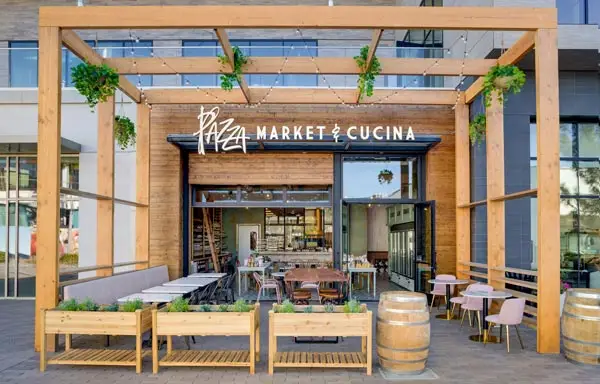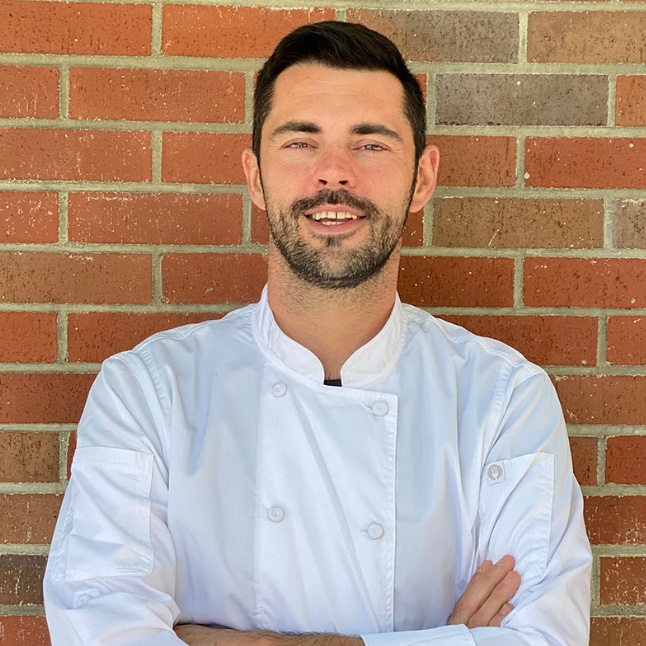 PATRICK MONEY
EXECUTIVE CHEF
Patrick was born in Mantova, a small Italian city in the culinary destination region of Lombardia. His American dad and Italian mother met in the beautiful nearby city of Verona. Patrick started attending the culinary school program in Brescia at age 17. During his summer breaks, he would work in the local restaurant industry learning his craft first hand.
After graduating, he worked between bakeries and hotels in the summer destination of Sirmione, Lake Garda. Always passionate about traveling and immersing himself in different cultures, he moved to Barcelona at the age of 21 for 6 months where he worked as a cook for a local Italian restaurant. After returning to Italy for a year, he decided to take the opportunity to go visit his father to create a life abroad in the USA.
With 10 years of experience between Miami, Atlanta, and San Diego, he worked diligently and gained experience. From working with "Buckhead Life Group" in Atlanta where he landed his first Sous-Chef job, to covering a junior Sous-Chef position at Cucina Enoteca in Del Mar, to being in charge of the kitchen as the Executive Chef at the Italian eatery Cesarina in Point Loma, his journey has led him to where he is now, the Head Executive Chef at Pazza.
Patrick has always been passionate which he attributes to growing up with his nonna in Italy. She introduced him to many things, and one in particular that would lead to his career, making amazing food.  They started off together baking pizzas and perfecting great pastas. A notorious tortellini thief from a young age, he recalls how important those pasta and baking sessions with nonna were in order to develop his culinary taste and love for food. His other hobbies include traveling, hiking, and jiu-jitsu, but of course, always leaving time to explore new restaurants and breweries that our beautiful San Diego has to offer.
RECENT NEWS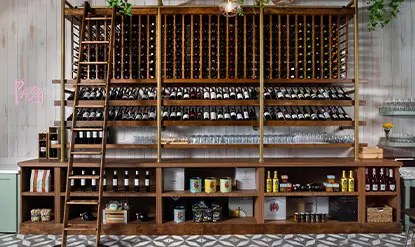 New Italian restaurant & Marketplace coming to Westfield UTC in December
A new Italian restaurant that will double as a marketplace will open in mid-December adject to…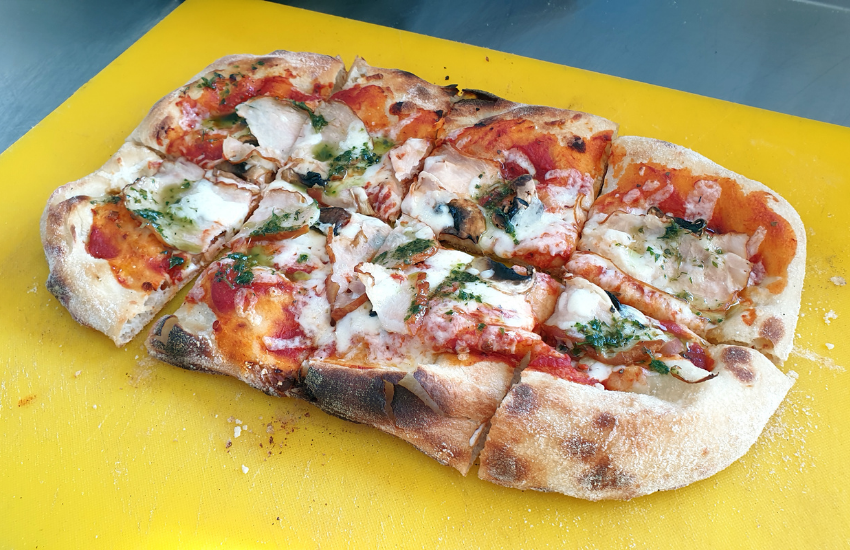 Pinsa vs Pizza: Difference explained in detail
Do you want to know what's the difference is between pinsa vs pizza? Let me make you believe that "pinsa"…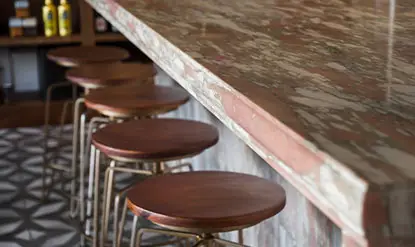 Eater: All-Day Italian restaurant and Market landing in the UTC area
Pazza Market & Cucina will serve handmade pasta, pizza, and more!